Localized Cryotherapy

-

We utilize localized cryotherapy to decrease swelling, joint pain, and reduce inflammation on specific body parts. Cryotherapy accelerate recovery and the healing processes in post surgery therapy as well. Cryotherapy also helps with muscular recovery and toning, leading to firmer skin. Sort cryotherapy well-known technology in anti-aging treatments. Anti-aging cryo effect reached due to more intensive collagen production and increased blood circulation in treated body areas. Smooth and shining effect for skin.

Muscle Stimulation (E-Stim)

-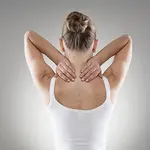 Muscle stimulation therapy, or e-Stim, is a therapeutic treatment that applies electrical stimulation to treat pain and muscle spasms. We use this therapy to help build strength, prevent atrophy in patients with muscle injuries., and alleviate pain.

We offer an alternative medicine therapy called myofascial release that is used for treating skeletal muscle immobility and pain. Myofascial release therapy is a hands-on treatment that utilizes gentle, sustained pressure into the Myofascial connective tissue restrictions to relax contracted muscles, improve blood and lymphatic circulation, and stimulates the stretch reflex in muscles.
Therapeutic ultrasound uses sound waves above the range of human hearing to interact with tissues in the body that are either modified or destroyed. It creates a deep heat and increases the blood flow to the area being treated to help reduce local swelling and chronic inflammation.
The use of massage for trigger point therapy on a regular basis can help naturally manage pain and stress from chronic injuries. Pressure is applied to a trigger point long enough to release and relax the muscle. This increases blood flow to the muscle to allow normalization and bring it back to a health state.